2016 was the fifth best real estate market ever recorded for the Steamboat Springs Multiple Listing Service, which posted 1,193 transactions (+10% over 2015) and nearly $618 million in dollar volume (+16% over 2015). Listings (1,447 in 2016), which may be the Achilles Heel in the coming years, declined 6% from the prior year, marking the market's sixth straight drop.
With listings (supply) continuing to decrease and purchases (demand) increasing, properties may experience added pricing pressure. This supply/demand dynamic (aka Absorption Rate) was supported in 2016 by the 8% average price increase to $534,000.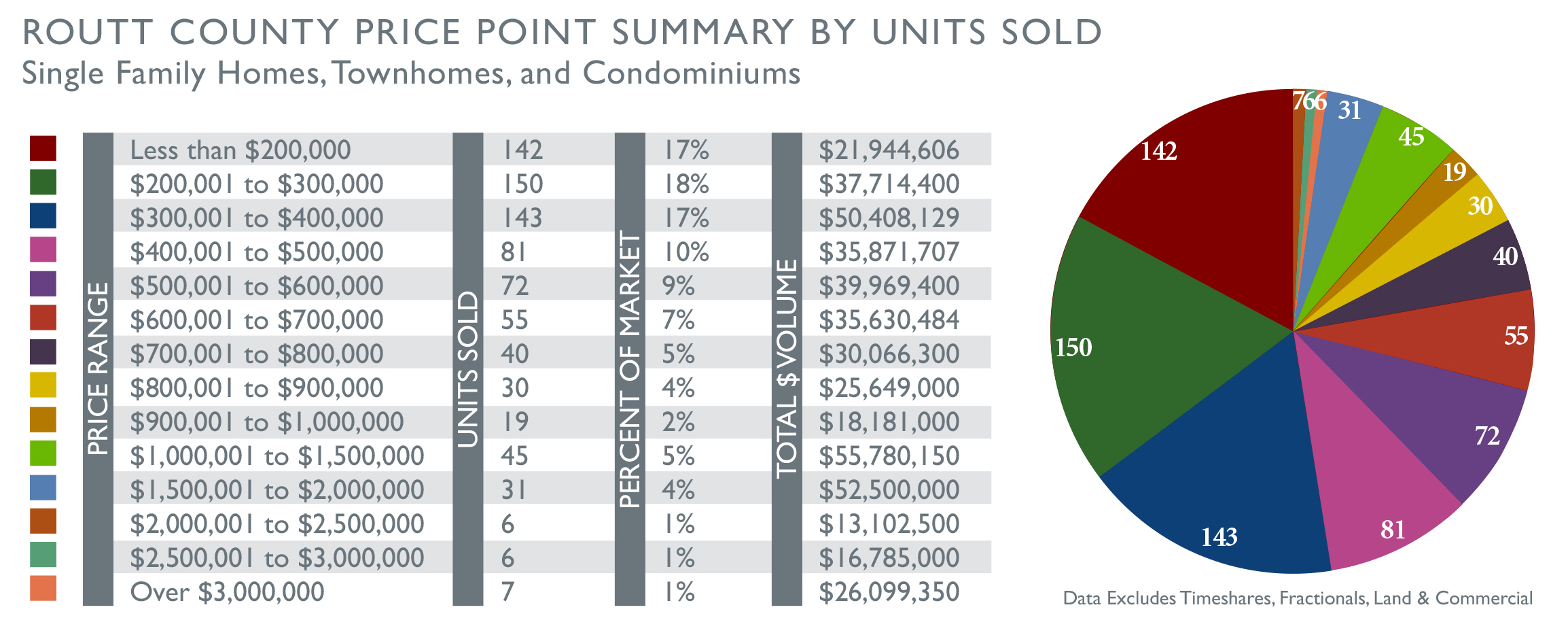 The path that the market has taken since 2008 has been improving at a fairly consistent rate. Although interest rates may be creeping up this year, they typically do not have a drastic impact on resort markets (although they do impact entry level buyers where every point makes it more difficult to qualify). The lack of vertical supply is going to be more of an issue in 2017 (and even in 2018). There are no new multi-family projects on the near horizon. Due to shorter supply and increased demand, expect the 2017 market to make a move to more of a seller's market and post 1,260 to 1,285 transactions with total dollar volume between $725m to $750m resulting in an average price increase to $575,000.