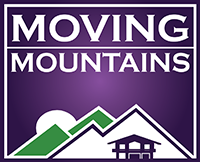 Moving Mountains is a specialist in luxury homes. They are a small experienced group of professionals that have built their business since 1998 by paying attention to the details and to attending to the individual needs of both owners and guests.
The Moving Mountains Experience:
Family-owned and operated, the goal of Moving Mountains is to help you create memories in one of their exceptional mountain homes. They will help you plan now so you can play later, taking care of all the little details that make for a seamless and relaxing vacation in the mountains. Moving Mountains' homes and residences offer privacy and comfort that you won't find anywhere else.
Eliminate the guesswork and let them move-a-mountain for you!



Contact:
877-624-2538
Website: www.MovingMountains.com