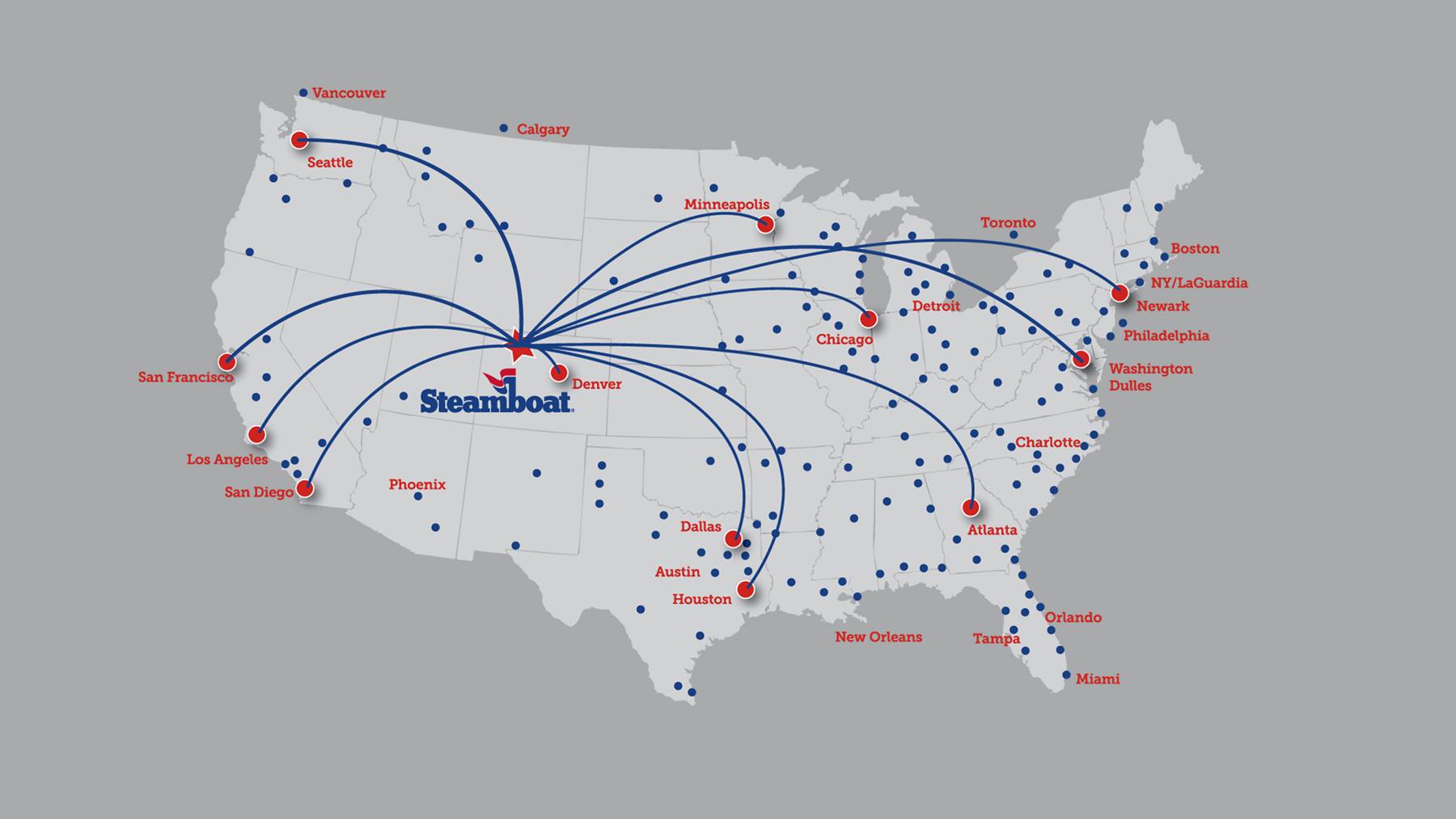 Flying to Steamboat this winter couldn't be easier. With direct flight access from the nation's top cities and hundreds of other connecting flights, Steamboat's Yampa Valley Regional Airport (Hayden) makes us the most conveniently accessed ski resort in Colorado.
Airline service into our regional airport is secured by providing airline partners a minimum revenue guarantee. This ensures that providing air service to Steamboat is profitable and helps cover the rising costs of jet fuel and other factors involved when adding new cities of origin to the flight program. Funding for the revenue guarantee comes primarily from lodging taxes collected and a Steamboat Ski & Resort Corporation buy-in.
Nonstop Winter flights 2017/18:
This winter's direct flight program into the Steamboat/Hayden Airport (HDN) will provide non-stops from 14 major airports on key U.S. carriers – Alaska, American, Delta, United and ViaAir Airlines, featuring convenient connections from more than 300 other airports nationwide and worldwide.
The Yampa Valley Regional Airport (Steamboat/Hayden HDN) is located just 22 miles from Steamboat Springs.