We talk a lot about how the market fluctuates between a "seller's market" and being a "buyer's market." And often times it's a gut feeling your Realtor has about how the market feels or what they believe is going on. But seeing the facts and statistics to back it up can help support the sentiment about what type of market we're experiencing at the time.
The Steamboat Springs real estate market is currently to the advantage of the seller. The reason this is true is based on the fact that there is simply less inventory available for purchase. Looking over the 10-month trailing numbers (thanks to our friends at Title Company of the Rockies) for both single-family homes and condominiums in the 80487 zip code, we've seen sharp declines in units available for both categories.
Buyers who have purchased in 2017 have had to act quickly and make a strong offer. After all, they are competing against a generally comparable number of other buyers with fewer options to choose from. It's simple supply and demand, to state the obvious.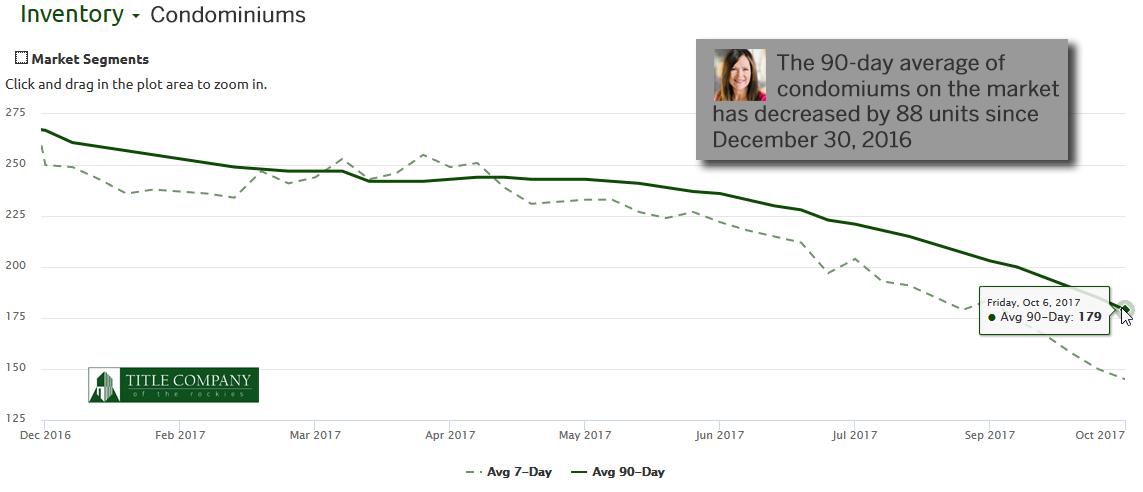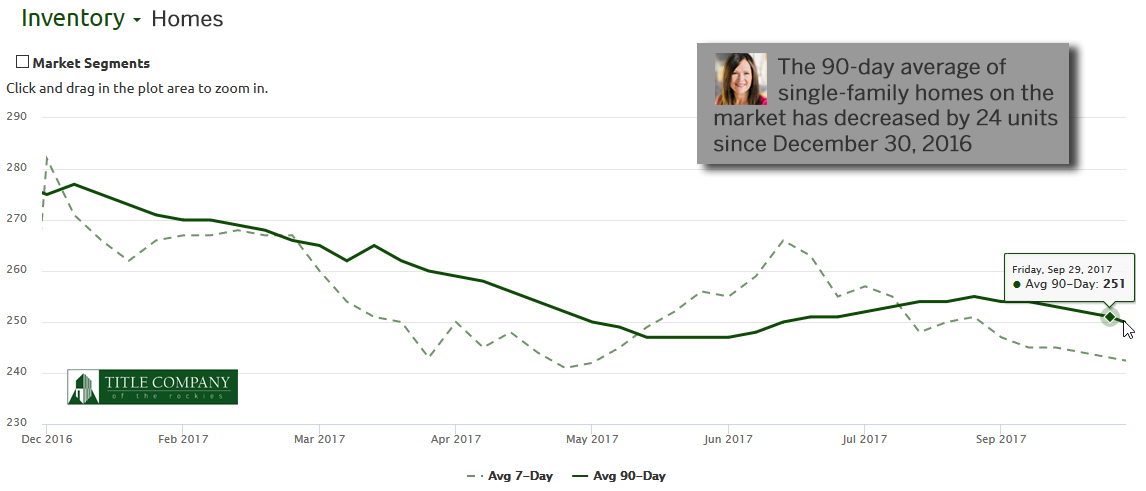 These graphs paint a telling story. You can dive even deeper by visiting the interactive statistics here.
Feel free to give me a call if you have any interest in selling this quarter. Now seems to be the opportune time to list.